come on down to '94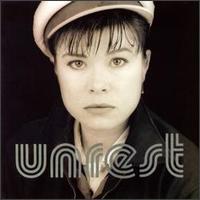 Unrest
"Make Out Club"
After the last out we got ready to leave the stadium and head toward our car. My dad hadn't been able to get the same amazing company seats (fifth row, behind home plate) he usually could through work, but he was able to get a good parking pass. Before he started his still uninterrupted boycott of baseball after the strike, my dad was one of those fans who'd take a headset radio to the game so he could still listen to the announcers while enjoying the game in person. As we were leaving the stadium I popped my dad's headphones on and tuned in to
Album 88
. It was 1993, I was sixteen, and the
Braves
were a week or two away from trading for
Fred McGriff
.
The signal came in intermittently at first, but as we walked through the concourse at Fulco and got closer to the parking lot it grew gradually clearer. Through the static I heard the dj say something about having an advance copy of the new
Nirvana
record, and that he'd be playing a song or two from it. It was fuzzy, so I couldn't make it out too well. I could sort of hear the song he played right after that break, though; it started off slow and pretty, before erupting into spastic guitar chords, a propulsive bassline, and a pseudo-disco beat. The whole song was one big fucking hook, but it confused the hell out of me, because it sounded absolutely nothing like, and much better than, Nirvana. I was pretty sure it had to be Nirvana, though, since the dj said he was about to play them. We made it to the car before the dj back announced, and I didn't get to learn what the song was called, or even if it was by Nirvana or not. Thankfully, during the rest of 1993, and into 1994, Album 88 played that song about three times a day, so it wasn't long before I figured out that it was
Unrest
's
"Make Out Club"
. And of course it was much better than anything off
In Utero
.
You might be able to find a used copy of the album
Perfect Teeth
from
Amazon
.