convict movies make her horny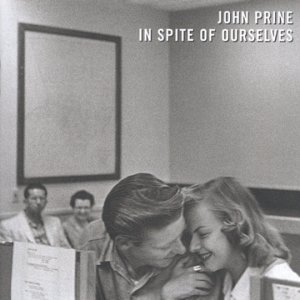 John Prine
and
Iris DeMent
"In Spite of Ourselves"
John Prine
and
Iris DeMent
"(We're Not) The Jet Set"
I got hitched a few weeks ago. I can be pretty picky about my music, and we both didn't want some typical cheesy wedding dj making a mockery of our reception, so my wife and I decided to have complete control of the music. We made up a list and sent it to two people we know and trust, and who have high-speed internet connections, and asked them to burn the cds for us. We also asked our parents what songs they would like us to add to the list. My father-in-law requested
"In Spite of Ourselves"
, by
John Prine
and
Iris DeMent
, a song I had heard before but didn't know well enough to remember the lyrics. Due to the time crush right before the wedding, we weren't able to listen to the cds until a day or two before the event. If we knew what DeMent's first two lines were we never would have let it on the playlist. And, of course, the dj played it as we were cutting the cake, for maximum embarrassment. Fortunately someone got the dj to cut it right when DeMent started to sing. Still, it's a great song, at once genuinely funny and touching, without being too schmaltzy.
From the same album comes this cover of the
George Jones
/
Tammy Wynette
duet
"(We're Not) the Jet Set"
. This version isn't too bad, but it can't touch the original.
You can buy
In Spite of Ourselves
through
Amazon
.