I'm Doing Better Than the Cars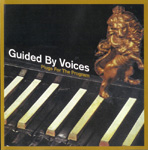 Guided by Voices
"Sucker of Pistol City"
In the wake of '99's
Do the Collapse
, TVT released a three-song Guided by Voices ep called
Plugs for the Program
that was exclusive to Boston's
Newbury Comics
record-store chain. It was basically a single for "Surgical Focus", one of the few highlights from that lackluster album. It had three songs, a different mix of "Surgical Focus", a demo version of "Picture Me Big time", and one previously unreleased song called "Sucker of Pistol City". I don't think "Sucker" has been released anywhere else, and even though copies of the ep remain plentiful (and cheap) at Newbury locations, this song is still something of a rarity. It's not great, or anything, but it is far better than much of what made it onto
Do the Collapse
, and definitely worth listening to.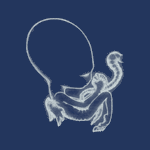 Sigur Ros
"Staralfur"
I finally saw The Life Aquatic over the weekend. Based on some friends' comments, I was expecting the second coming of Intolerable Cruelty. Although much of it was troubling, it was still a fine film, overall. Not Wes Anderson's best work, but not a bad movie, by any stretch of the imagination. The soundtrack was a bit disappointing, however, as for the first time an Anderson movie didn't introduce me to some lost classic that I had never heard before. The music was great, largely, but none of the songs he employed were new for me. The Portuguese versions of Bowie songs were beautiful, though, even if a bit contrived. Looking over the track listing for the soundtrack album, I'm surprised by the absence of Sigur Ros's "Staralfur", the music in the climactic confrontation with the jaguar shark. So here it is. Please dig it.
"Staralfur" comes from Sigur Ros's 2000 album
Agaetis Byrjun
. You can buy a copy from
Amazon
here
. You can also get a copy of the
Life Aquatic OST
from them
, as well.