Laughter, Hatred, Half-Dead, Naked; Where is the Solution?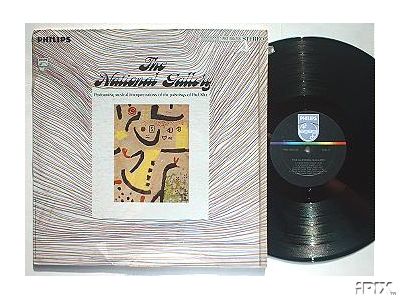 The National Gallery
"Barbaric, Classical, Solemn"
The National Gallery
"Self Portrait"
Maybe more so than with any other recent youth trend, great things could happen when otherwise "unhip" folks tried to jump into the late '60's hippie miasma. In 1968
the National Gallery
released a great, long forgotten psych-pop record inspired by the paintings of Paul Klee, an early 20th century Swiss expressionist (and protagonist of a good short story by Donald Barthelme). Appropriately enough, they called it
"The Interpretations of the Paintings of Paul Klee"
. Combining ridiculous lyrics with guileless, sometimes child-like vocals, this record is like a brilliant cross-section between
Arcesia
,
the United States of America
, and
Up With People
. It also resembles the humorous hippie knock-offs found in the contemporary film
The President's Analyst
and
Mr. Show
's
Jesus Christ Superstar
parody "Jeepers Creepers". Apparently there was no information about the band members whatsoever in the liner notes of their only album. It's almost impossible to tell if they were sincere, yet naïve, young flower children with a love for early 20th century art, or if they were cynical pros trying to exploit the popular tastes of the time.
Chuck Mangione
produced the album, and might have written or performed on the songs, and that probably tips it towards the latter of those two options. The National Gallery were from New York, and there are hints of their influence on fellow Empire Statesmen
the Ladybug Transistor
and
the Essex Green
. If this was rereleased today, I could see it going over big with the sort of people who went nuts over
the Free Design
and
the United States of America
.
Special Bonus MP3
:
Jackie Brenston
's
"Rocket 88"
. Maybe the first ever rock and roll song. Written by
Ike Turner
. Intro ripped off for
"Good Golly Miss Molly"
and countless other songs. Directly responsible for
Breaking Benjamin
and all this other great rock music that we so love.